Over the coming months, we will be bringing you more free products than you can shake a stick at - well, not strictly free as such, but free if you are lucky enough to win one of the competitions we will be running!!
First up is a product which needs no introduction, a piece which is a classic on all fronts and has certainly stood the test of fashion time. We have, to give away to one lucky customer a beautiful cotton Harrington Jacket - but not just any ordinary Harrington Jacket, this is from the highly exclusive Laurel Wreath collection from Fred Perry. I mean lets be honest, you cant possibly mention the words "Harrington" and "Jacket" in the same breath without instantly thinking of Fred Perry.
The black jacket features a full tartan check lining with button fastening collar, cuffs and pocket. Best of all, the jacket is fully MADE IN ENGLAND so you will know just how fantastic the craftsmanship on this jacket will be.
You are talking over £200 for this product in stores but its yours for a snip, well FREE if you are lucky enough to win this competition!!
The jacket we have to give away is a size 38" which is approx. a size Small and is available for you to win by simply going to our Competitions page which can be found here and entering your details. 
Its also worth checking out our new fully functional Facebook site which will be running further competitions and offers alongside the ones shown on our site. You can view our Facebook site here.
Thanks and good luck!!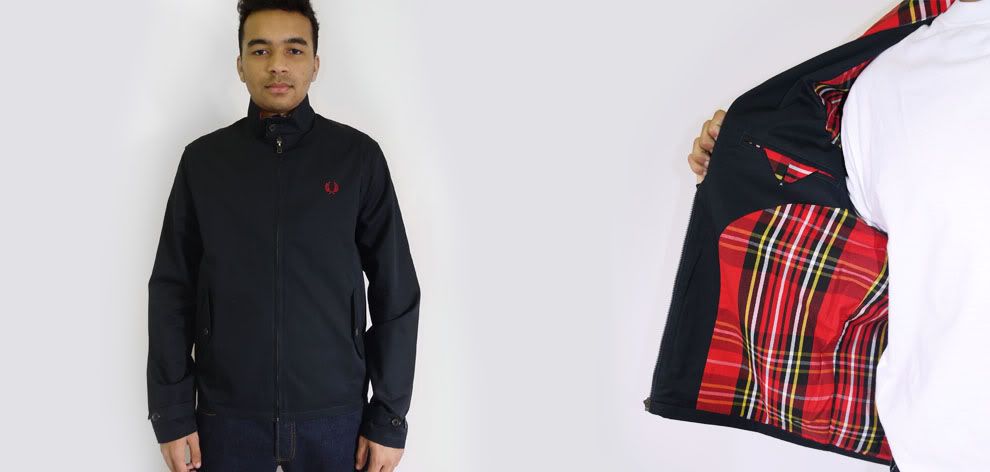 Read more about Win a Fred Perry Laurel Wreath Harrington Jacket »